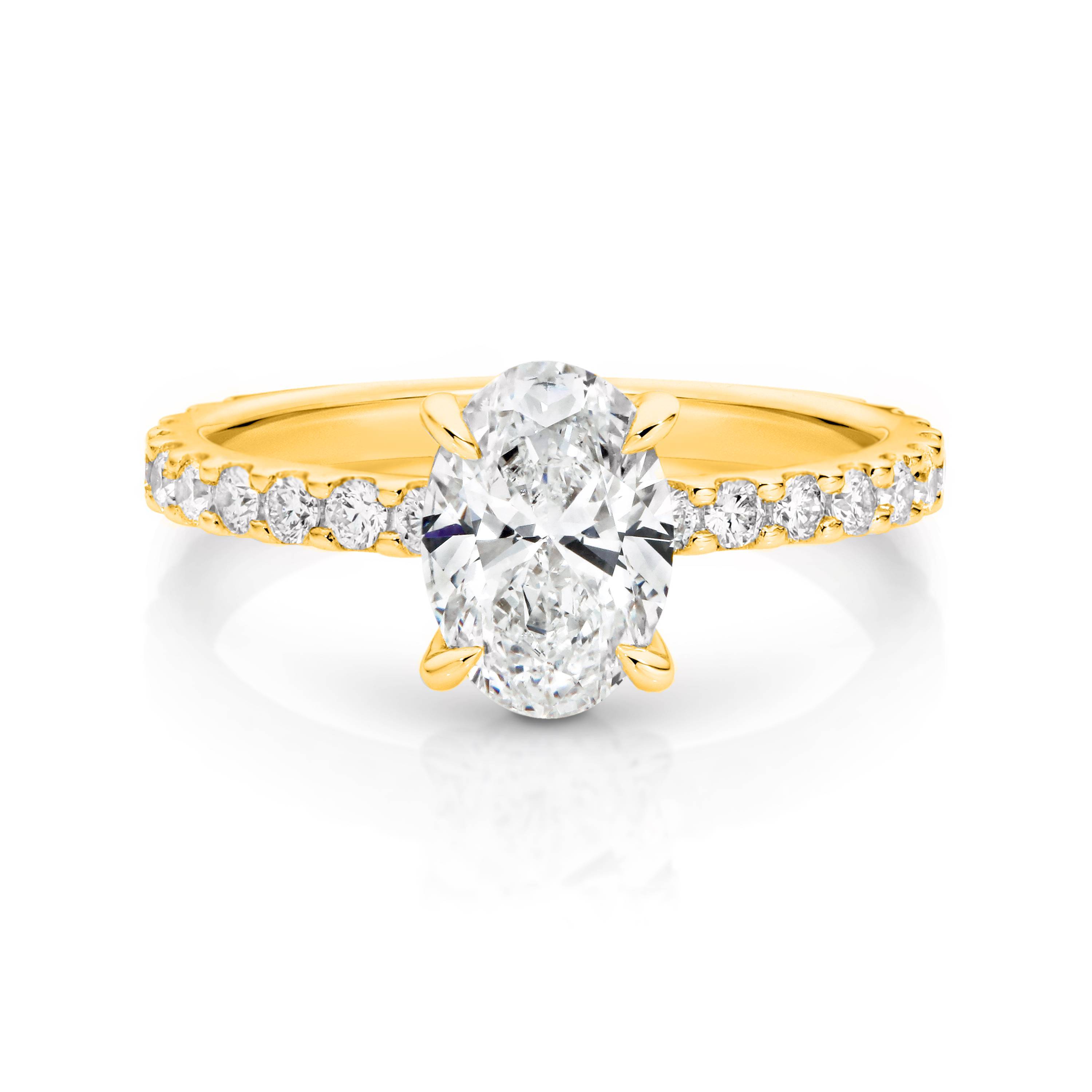 Duffs Jewellers Evie Engagement Ring
The Duffs Evie Oval Cut Engagement Ring with Shoulder Diamonds is a stunning piece of jewellery that embodies the essence of love and commitment. This ring features a beautiful Oval Brilliant Cut Diamond that is carefully selected for its exceptional quality, fire, and brilliance, making it a true symbol of everlasting love.
Crafted from 18ct White Gold, 18ct Yellow Gold, 18ct Rose Gold, or Platinum, this ring is designed to complement your style and personality. The 20 Round Brilliant Cut Shoulder Diamonds add a stunning visual impact that will take your breath away.
You can choose between a Natural or Lab Grown Diamond, depending on your preferences. The Natural Diamond option is a true wonder of nature, while the Lab Grown Diamond option is an ethical and sustainable alternative that is just as beautiful.
The Duffs Evie Oval Cut Engagement Ring with Shoulder Diamonds can be special ordered in any size, ensuring that it fits perfectly on your finger.
If you would like to customise this design or diamond grades, please contact us for a free quote. We are committed to providing you with the perfect ring that will exceed your expectations and make your heart skip a beat every time you look at it.
Order your Duffs Evie Oval Cut Engagement Ring with Shoulder Diamonds today and experience the beauty and elegance of this stunning piece of jewellery. With its exceptional quality, beautiful design, and timeless elegance, this ring is sure to be a cherished part of your love story for years to come.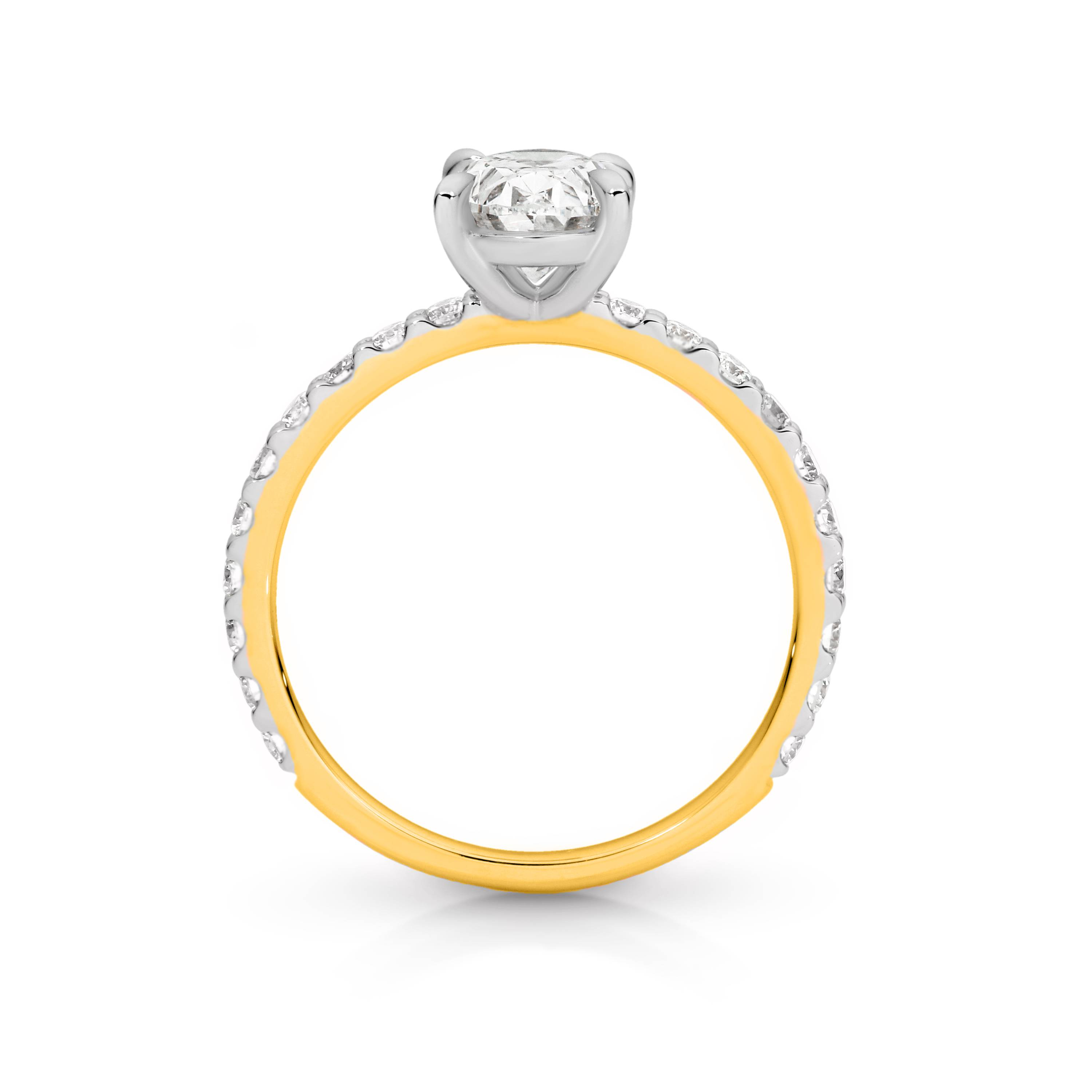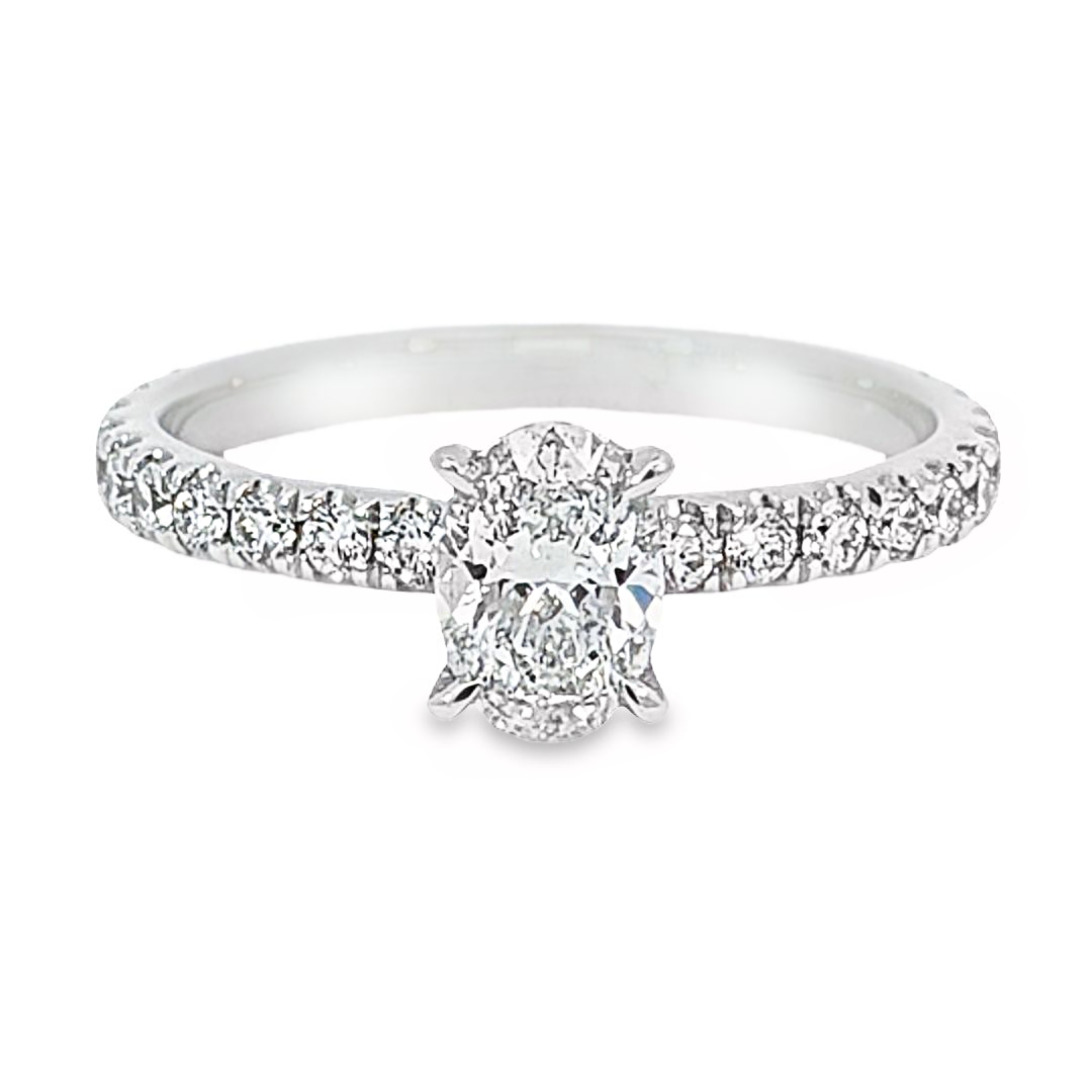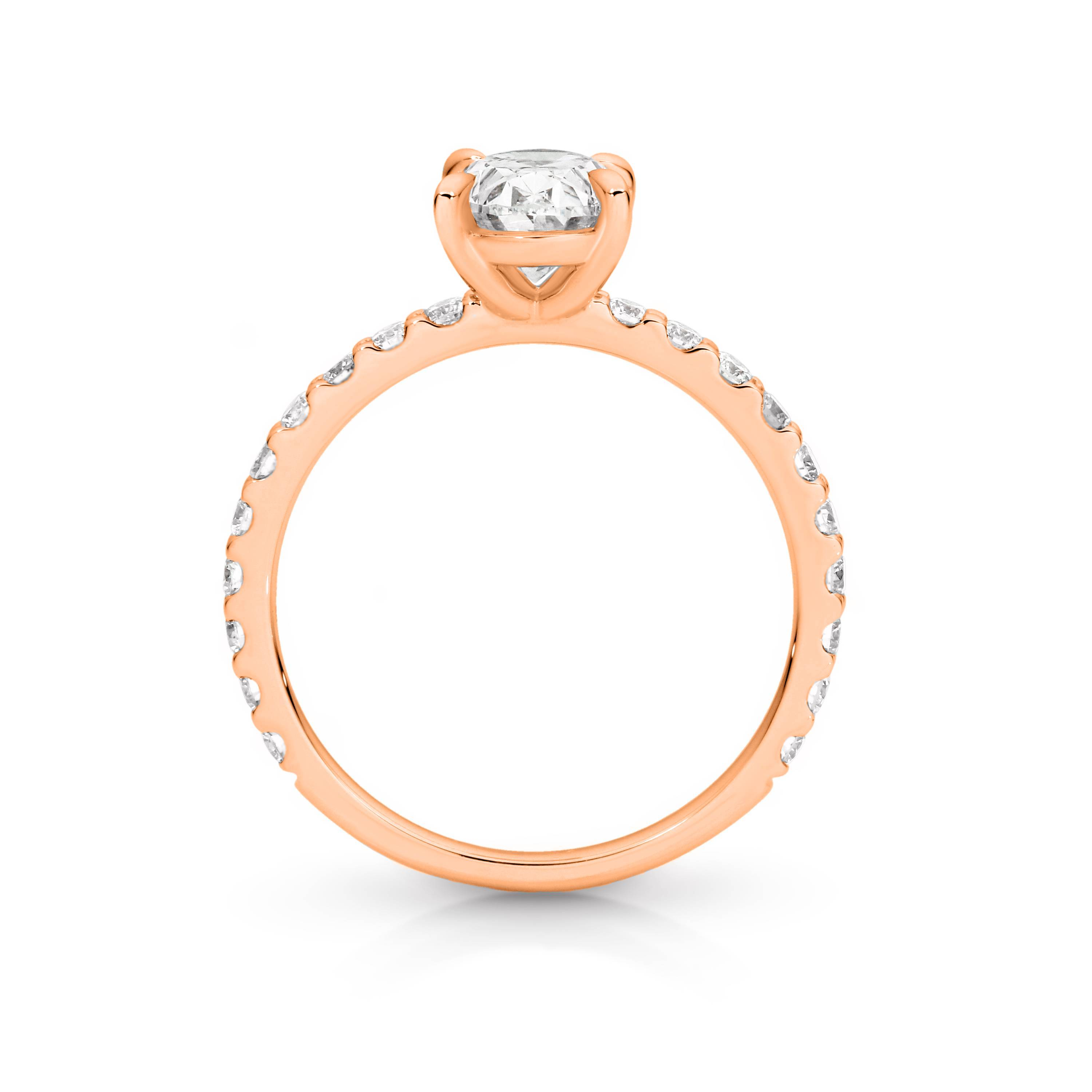 Our engagement rings are not only crafted with the finest materials and exquisite designs, but they also come with a 7-year warranty, giving you peace of mind and assurance that your ring will last a lifetime.
But that's not all - we also offer unlimited free professional cleans of your new Duffs engagement ring. We understand that your ring is not just a piece of Jewellery, but a symbol of your love and commitment. That's why we want to help you keep it looking its best, so you can cherish it for years to come
At Duffs Jewellers, we are committed to ethical sourcing and only offer conflict-free diamonds. We source our diamonds from merchants and cutting houses that strictly adhere to the Kimberley Process, ensuring that every diamond we sell is ethically sourced and of the highest quality.
We also offer a comprehensive range of lab-grown diamonds. These diamonds are created using advanced technology that replicates the natural diamond-growing process, resulting in diamonds that offer excellent value.
At Duffs Jewellers, we are more than just a jewellery store - we are a family-run business with a rich history that spans over four generations.
Our story began in 1927, when Frank Duff Snr opened our first store in the country town of St Arnaud.
In 1950, the Duff family moved to Geelong and opened three stores across the city, where we continue to serve our local community to this day.