Posted on July 04 2023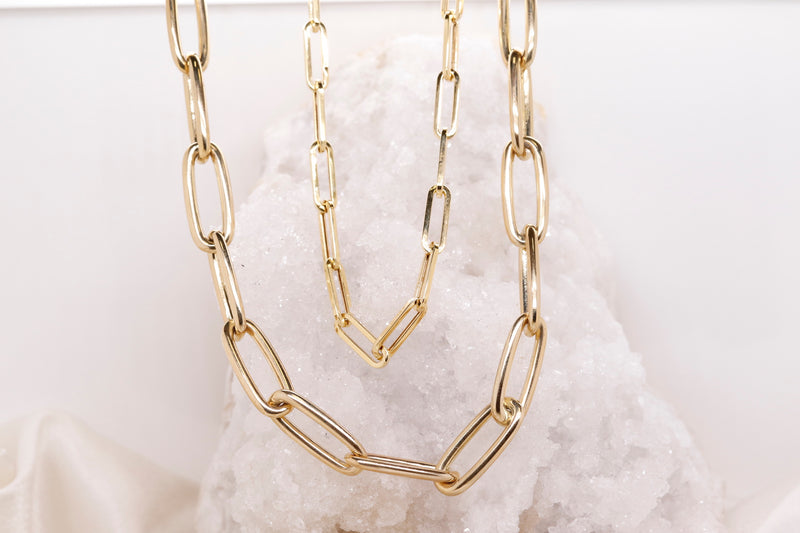 Here's why you should go for (yellow) gold
When it comes to all things bright and beautiful, yellow gold holds the spotlight. While different metals flow in and out of style, yellow gold is the most timeless and classic of all - it's as good as gold!
Not only is it stunning to the eye, the different purity levels ensure that there is a yellow gold for everyone, and every occasion.
For  an impressive touch to everyday wear, 9ct gold is a great choice. A combination of 37.5% pure gold and 62.5% other alloyed metals; 9ct gold is the perfect, affordable gold for day-to-day dress pieces such as earrings and pendants as well as gold chains and bracelets.
If you're looking to amplify your look, 18ct gold is a lovely option – higher in price but also higher in gold content and brighter in colour. A combination of 75% pure gold and 25% other alloyed metals, 18ct gold is more suited to engagement and wedding rings because of its superior durability and longer lasting lustre.
The common misconception around 9ct is that because it is slightly harder in composition that makes it wear better. It is actually the opposite, 18ct wears better over a lifetime and is far less prone to cracking or becoming work hardened, it also maintains a much greater lustre so does not have to be re-polished as often.
Pure gold is known as 24ct, but that does not mean it's better when it comes to jewellery. Pure gold is has a much bolder hue but it is also very soft and not suitable for everyday wear.


How to style your gorgeous yellow gold

The benefit of choosing yellow gold is its diverse styling options and adaptability. Yellow gold highlights darker tones, catching the eye against warmer shades of hair, skin and clothing. Try pairing with clothes that are deep, warm, neutral colours; such as grey, charcoal, olive green, dark tan and beige.

Yellow gold contrasts elegantly with diamonds and pearls. The white/cream tones in diamonds and pearls stand out against yellow gold.
Simple gold chains, bracelets and hoops can be paired with other trending jewellery to create a classy, beautiful look. So go for gold this winter and you'll shine through any occasion.