Posted on February 07 2022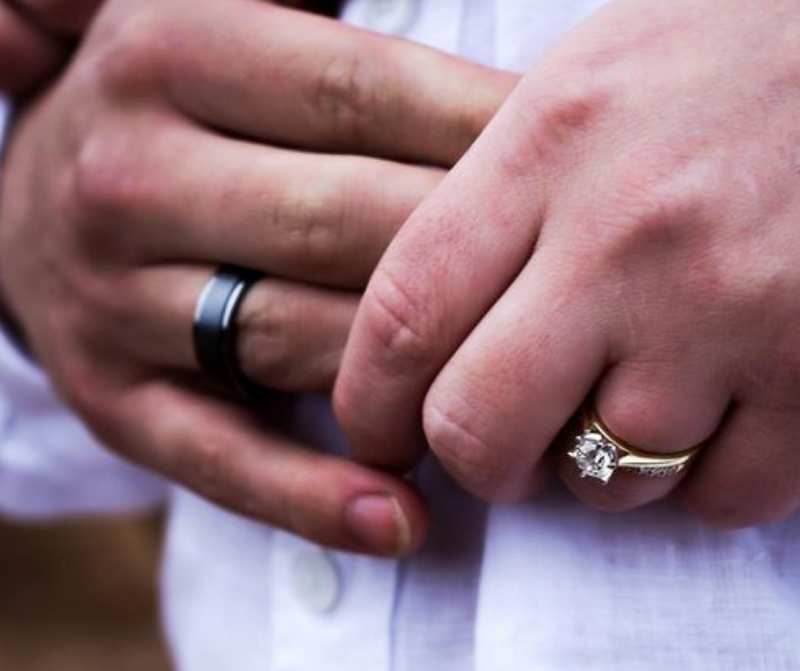 EMBRACE THE LEGEND OF ST. VALENTINE: DISCOVER THE MAGIC OF ENGAGEMENT RINGS
Celebrating Love: The Intriguing Origins of Valentine's Day
Valentine's Day, a celebration of love in the modern era, holds a fascinating and, at times dark history, commonly associated with the martyrdom of legendary Christian figures. In fact, one courageous individual even signed a letter to his beloved as "from your Valentine" before facing the tragic fate of beheading. Fortunately, today we can express our love freely, without any fear of losing our head. From heartfelt cards to extravagant gestures, there are countless ways to say "I love you" to the special person in your life.
The Perfect Day to Say Forever: Popping the Question with Engagement Rings
Valentine's Day holds a special place in the hearts of many couples, making it a popular day to take the next step in a relationship. After all, it is undoubtedly the most romantic day of the year. If you're ready to embark on a lifelong commitment with the love of your life, choosing the perfect engagement ring may seem like a daunting task. But fret not! Duffs Jewellers is here to guide you with our easy-to-follow diamond buying guide, ensuring you find the ideal engagement ring that fits both your style and budget. Be sure to ask about "Duffs Selects" - our curated collection of stunning diamond rings.
Beyond Engagement Rings: Cherished Valentine's Day Jewellery
Even if your relationship is not yet at the stage of proposing, or if you are already married, jewellery remains an exceptional gift for Valentine's Day. Timeless and meaningful, pieces like heart-shaped pendants and charms are classic choices that symbolise your everlasting love. And, of course, diamonds are always a dazzling option. For a truly unique and extraordinary gift, consider the allure of pink diamonds.

Renowned worldwide, Australia's pink diamonds possess an exquisite beauty that sets them apart. Not only are they captivating, but they are also remarkably durable, making them ideal for engagement rings for women and heirloom jewellery pieces. Surprise your Valentine with the enchanting charm of pink diamonds, and let their radiance illuminate your love story. At Duffs Jewellers, you can explore our exquisite collection of pink diamond jewellery online or visit our store for a truly personalised experience. Our knowledgeable staff will be delighted to assist you in finding the perfect gift for your beloved.
Discover the Magic at Duffs Jewellers: Explore our Engagement Ring Custom Designs
Ready to embark on a journey of love and commitment? At Duffs Jewellers, we invite you to discover the captivating beauty of our Engagement Ring Designs. From classic solitaires to intricate designs, our collection showcases a variety of styles that cater to every individual's taste and preferences. Each ring is crafted with meticulous attention to detail, symbolising the eternal bond of love. Every engagement ring diamond is meticulously selected and perfectly placed to enhance its beauty.

This Valentine's Day, let Duffs Jewellers help you create memories that will last a lifetime. With our extensive selection of exquisite jewellery, you can find the perfect gift to express your love and devotion. Whether you're seeking a statement piece or a subtle token of affection, our friendly staff is here to assist you every step of the way.

Explore our jewellery online or visit our store to experience the magic of Valentine's Day at Duffs Jewellers, where love and craftsmanship intertwine to create unforgettable moments.