Posted on March 31 2023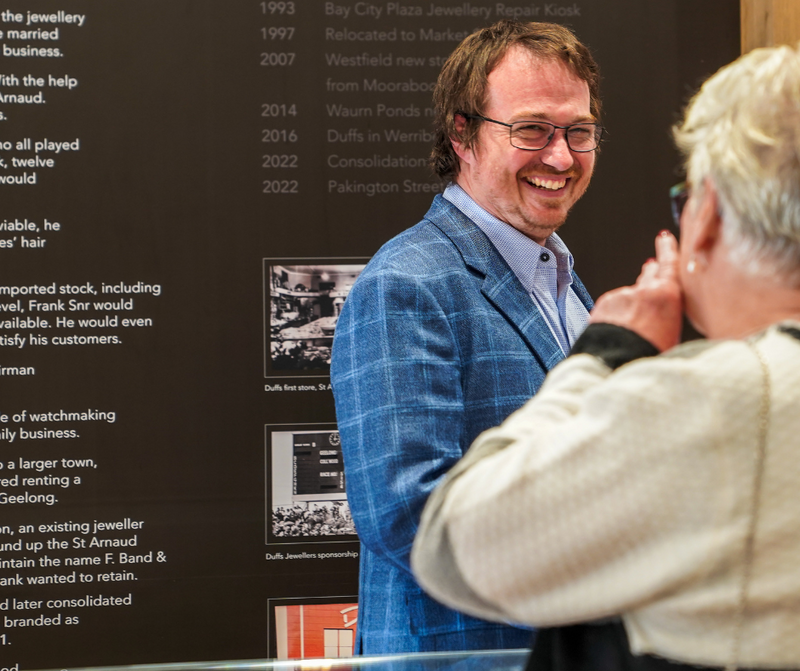 Latest Technology, Customer Focused Values
Fourth generation family member and Duffs Jewellers Geelong director Sam Duff is proud of his family's history and the values that have endured through the generations.
"Always do the right thing by your customers and suppliers, even if it doesn't come back the other way. This has been a large part of how we have done business for the last 95 years," he says.
While honouring Duff's history, Sam is equally excited about the impact of technological changes in the jewellery industry, including the evolution of lab grown diamonds.
"Lab grown diamonds have become a great alternative to traditional natural diamonds. For a lot of our clients this has meant they can get the size and grade diamond they want, as opposed to what can fit into their budget," he says.
"I think that 3D printing with metal will become a game changer over the next decade or two and will change the industry as we know it. Imagine going to your jeweller and designing a ring, then picking it up 2-3 days later!"
See more about lab grown diamonds here.