Posted on October 15 2020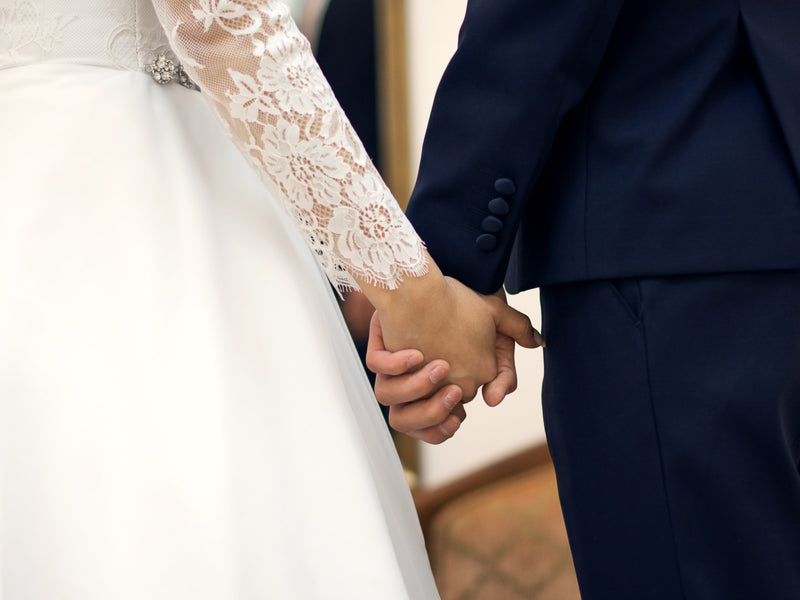 Duffs Selects
Taking the guesswork out of choosing a diamond
So, you're ready to commit … but the idea of choosing a ring is more terrifying than choosing the perfect partner. Don't panic, we've got an easy-to-follow diamond buying guide to help you choose the best engagement ring for you and your budget.
Maybe you've spent years gazing through shop windows, browsing magazines and searching websites, and already have a good idea of what you like - but when crunch-time comes, buying a diamond ring can be daunting,
That's where 'Duffs Selects' can help take the guesswork out of buying a diamond ring. 
Duffs Selects offers high quality diamonds in three categories, so you're sure to find something to suit your taste and budget.
The Pure Collection
This is a great starting point for many couples. Duff's Pure diamonds essentially offer buyers a bigger diamond at a good price.
Our prices are competitive with most of the larger chain stores but the difference is, you're getting a diamond that we've personally hand-selected.
Diamonds in the Pure range are graded I1 for clarity, which is in the middle of the spectrum and is the minimum we would recommend.  This means there may be some natural inclusions or 'birthmarks' visible on close inspection, but not enough to impact on its sparkle.
The colour grade is around J/K on the on the colour spectrum, which means the diamond has a slight tint. Read more about diamond clarity and colour here.
Diamonds in the Pure range are supported by an in-house certificate stating the weight, colour and purity as well as the retail value.
Prices for diamond rings in the Pure range start at $4159 and offer buyers a beautiful well-presented diamond with a good amount of sparkle, sufficient polish and symmetry, in an 18ct gold setting.
The Vivid Collection
Diamonds in the Vivid collection are whiter and have a higher grade of clarity than the Pure range.
All diamonds in this collection come with an official GIA Certificate stating the weight, colour and clarify of the gem along with the cut, polish and symmetry grade.
Diamonds in the Vivid range may still have some birthmarks but these are less visible with the naked eye and have no impact on the sparkle of the diamond.
A Duffs Vivid diamond has an official colour grade of G H, or I (near colourless).
Vivid offers a clear visual difference to the Pure stone in its whiteness and purity and is Duffs' mid-point range of diamonds.
These diamonds cost a little more, starting at $5199 for a .50ct diamond in an 18ct gold setting.
The Divine Collection
Divine is the highest quality range of diamonds that we offer. These are the whitest and brightest diamonds; the best money can buy.
Divine diamonds are colourless and have an official GIA colour grade of D, E or F.
A Divine diamond is cut to an excellent standard, guaranteeing maximum sparkle. Every Divine diamond has a GIA certificate demonstrating that regardless of its size, purity or colour it has achieved a near perfect cut grade, polish grade and symmetry.
When only the best will do and your budget can handle it - Divine is the diamond for you.
At the same time, the price increase from Vivid to Divine is relatively modest. Prices start at $5619 for a .50ct diamond in an 18ct gold setting.
Divine diamonds always look divine and always hold their shine. 
We recommend you compare the diamonds in all three of our ranges. Duffs staff are happy to guide you through the process so you can have complete confidence in your choice.
So, whether you go for Pure, Vivid or Divine diamonds, we can create your dream ring in yellow, white or rose gold (platinum also available on request).
Each Duffs diamond ring has a conditional seven-year warranty and includes two free rhodium plates per year - so your beautiful diamond ring will always look as good as new.