Posted on February 16 2023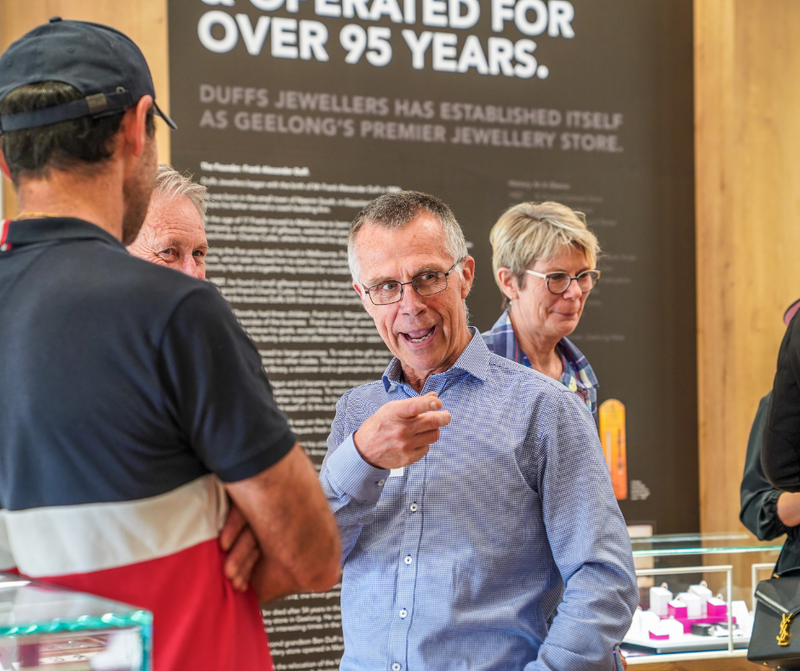 Duffs Jewellers - Proudly Geelong 
Ross Duff, the first grandson of Duffs Jewellers founder Frank Alexander Duff, has seen many changes in Geelong and the retail environment since he joined the family business in 1978.
He attributes the longevity of Duffs to the fact that each family member has started from the ground level and learnt each of the many facets that form a family business and the jewellery trade.
"We have a good understanding of financial commitments, not afraid to work long hours, but most importantly we foster a good team of staff who look after each other and do the right thing by each other - and our clients." says Ross.
Ross was thrilled to open a new Duffs store in Pakington St Geelong West in October 2022, saying: "This is such an exciting adventure for our business and the generations to come."
He is confident that Frank Alexander Duff would be proud of the business he started 1927.
"He was always a strong supporter of Geelong and its people, and Duffs is committed to continuing this support as we continue our journey," says Ross.